The tribe of Issachar supplied 200 leaders, along with all of their relatives under their command. They kept up-to-date in their understanding of the times and knew what Israel should do. 1 Chronicles 12:31-33 (ISV)
Reporter David Brody asked me to be his interview guest on The Glenn Beck Show in November of 2012. In discussing the challenges facing Christians in America, having squandered America's once biblical-based culture, he asked, "What can Evangelicals do?"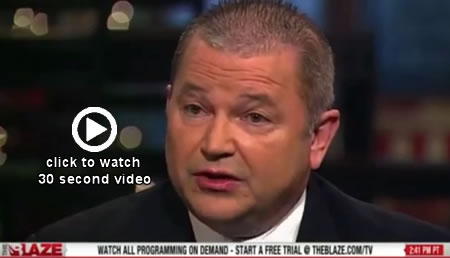 I replied, "The 2008 Christian Book of the Year was by Dr. Bruce K. Waltke, An Old Testament Theology. The chapter on the Book of Judges is titled The Gift of Warlords. We need spiritual men and women as candidates and elected officials, and spiritual men and women as political operatives and mechanics." vimeo.com/312314182
On "spiritual men and women as candidates and elected officials", Issachar Training: the Men and Women of Issachar was birthed in 2015. 200 Evangelical pastors and leaders ran for local office: city council, county commission, school board, parks and recreation, etc., in 2016, and 300 ran in 2018. Our goal in 2020 is 1,000 running for local office. https://issachartraining.org/
On "spiritual men and women as political operatives and mechanics", we are launching in 2019 the Descendants of Issachar.
THE PROGRAM
Spiritual men and women — Millennial and Gen Z generations — will be placed on the front lines, going door-to-door on conservative campaigns during summer break. The work will be hard and grueling, but those who are looking to change America over the next ten years will be placed on a Team with other young conservatives and earn $2,000 per month, plus free housing.
For the Millennial, we'll begin with training, going through potential pitfalls, messaging help, and the do's or don't of a door program. Once trained, you'll be placed on site with a campaign or group Team. The Team leader has experience at running a door campaign and your Team will be a small group of like-mind and values leaders. It will be a tremendous summer for those looking for an opportunity to impact the nation over the next decade.
THE WORK
Your team will knock thousands of doors a month, along with making phone calls and writing post cards to perspective voters. You will be the front line of the campaign with those seeking to reestablish the Judeo Christian heritage and biblical-based culture in America.
Plus, you make money during your breaks, develop a skill set, determine if you want to work in politics, travel, and gain real world experience.
LONG-TERM
Our goal is to work with you during your college career to help you develop. The first summer you might be a knocker, the next summer a Team Lead and the next year you might get your own small race to manage. By the time you graduate, you will have developed the skill set necessary to make a jump into politics full time as we seek to bring spiritual men and women, Millennial's and Gen Z's, to the public square.